Adoptions


We need a loving home…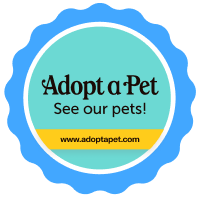 Each year, millions of dogs and cats are killed in our nation's shelters. But it doesn't have to be that way. An estimated 17 million people will add a new pet to their families this year. If more of them would choose to adopt a pet, instead of buying one, we could reduce the number of animals killed in shelters significantly.
For additional details on adopting one of our cats, go to our Contact Page and inquire.
Summer
Jayden
Cherry Berry
Mufasa
PopCorn
Topher
Cleopatra (Special Needs)
Toby
Eli
Gabby
Georgie
Ireland
Maisy
Katniss
Maxie